Welcome to B&B Paradise Amsterdam
Paradise-Amsterdam offers a beautiful, luxury bungalow (80 m2) and apartment (20m2). We call it Large and SMALL Paradise. Both Paradises are brand new and come with a lot of luxury: kitchen with dishwasher, fridge and (build in) freezer, microwave, oven, outside kitchen/bbq, induction cooking, dish washer, washing machine, dryer, vacuum and mop robot (Large), air cleaner, nice shower, living and both Paradises have a 80 m2 fenced garden. So the dog can play freely.
Only 200 metres from the dunes, five minutes to the beach by car (30 minutes by foot, 10 minutes by bike), circuit, centre of Zandvoort and train station. Direct bus to the beach. About 20 minutes to Amsterdam. Free parking.
Zandvoort aan Zee | Impression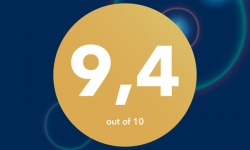 Congratulations! Your guests have spoken – you're their hospitality hero. Your boundless passion, commitment and hard work have earned you a 2018 Guest Review Award.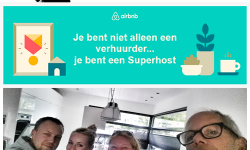 You have reached the Superhost status! You have made your guests extremely happy and helped them and we think this is worth a reward. In the year before 2017-06-30 you had completed 53 trips, 80% of the time Five Star Ratings and a 100% response rate without cancellations. Of course…