Paradise Amsterdam close to the dunes of Zandvoort and only a few car minutes from the beach!
Large and Tiny Paradise, direct booking discount! Do you miss Paradise already?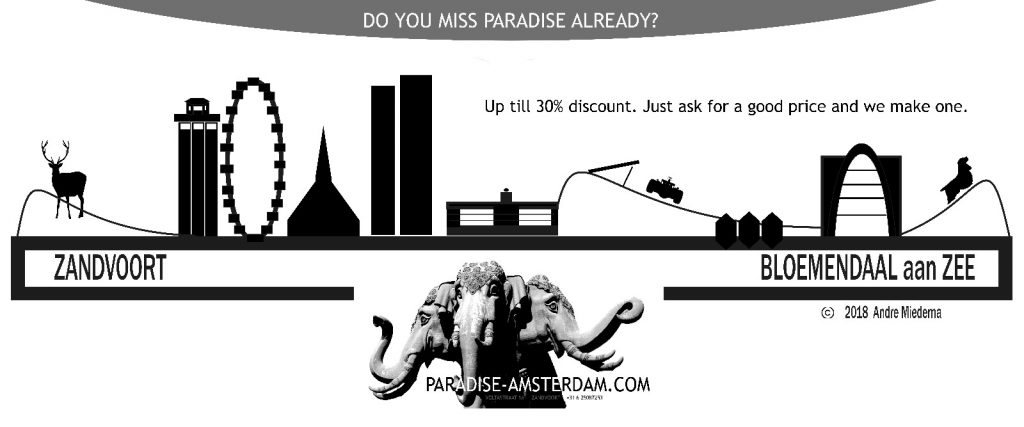 Come and visit us and get a marvelous discount on direct booking! You know where to find us: info@paradise-amsterdam.com and www.paradise-amsterdam.com
Love to see you again!
*Discount applies to booking sites and by direct booking. Not to book in combination with another offer. Holidays excluded.